SEARCH YOUR CAR

Government Auctions Are Great Sources of Cheap Cars and Property
Across America US government agencies are continually replacing and disposing of all types of items such as cars, trucks, SUVs, equipment, real estate and personal property - many of which are in great condition and sold to the public at incredible savings. Rather than hold these items (which is extremely costly), government auctions enable these agencies to sell items quickly to the advantage of the buyer - YOU! Smart shoppers who attend government auctions can often pick up amazing bargains.
Start Saving at Government Auctions Near You - Here's How!
Due to the savings for regular auction buyers, government auctions have been a well-kept secret. The key for shoppers is to find out
where
and
when
these auctions are being held. Gov-Auctions.org provides you access to 4,000+ public and government auctions across the United States. Join now to see why Gov-Auctions.org is the most trusted and largest resource on the Internet for government auctions. We guarantee listings in every state of the US.
#1 Favorite Source for US Government Auctions,
See Why!
Live and Online Government Auctions
Cars, SUV's & Trucks from $100
4,000+ Auctions USA Wide
Join to Begin Search Now
Seized Cars, Repos & Impounds
Save Thousands $$$ - Be A Smart Buyer!
Gov-Auctions.org Client Testimonials
Read more testimonials -
here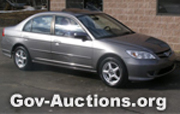 " Great customer service and info. I would not have had the confidence to bid without your help. I will buy my next car at auction too. "

Client: Erica C. (Phoenix, AZ)
Vehicle: 2005 Honda Civic
Book Value: $12,405
Purchase Price: $3,900
Savings: $8,505

Sold At: US Government Auction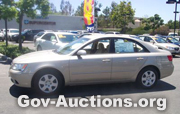 " Your great buying advice and helpful tips really helped with me buy a cheap car at auction. "


Client: Eduardo C. (Springfield, MA)
Vehicle: 2009 Hyundai Sonata GL
Book Value: $14,235
Purchase Price: $6,100
Savings: $8,135

Sold At: US Police Auction

" I was looking for a car through AutoTrader, but decided to join Gov-Auctions.org and I bought my new car and saved over $8700 "

Client: Frank T. (Buffalo, NY)
Vehicle: 2003 VW Passat
Book Value: $17,789
Purchase Price: $9,050
Savings: $8,739

Sold At: Government Auction
Government Auction Newsletter
Get the latest auction alerts, news and updates!
Full Access For Members
4,000+ Live US Auctions
Online Federal Car Auctions
Complete Auction Guide
Save Thousands of $$$
Auction Contact Details
Fast & Friendly Service
Clean Title Cars
Seized & Repo. Vehicles
Listings in Every State
1000s of New Cars Weekly
Gov't Surplus Property
IRS, DEA, FBI, US Treasury
Luxury Cars, SUV's, Trucks
Auction Tutorials
Government Auctions
Intuitive & Easy to Navigate