Gov-auctions School
Auction Guide

Be smart & access our FREE value packed, step-by-step tutorials here.
Our exclusive service will save you $1,000s & make you a confident buyer.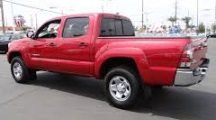 Sold At: US Online Auction
"Thankyou so much! Certainly the best customer service I've had in a while. Happy with the way you guys worked with me."
Client: Lori S. (Grand Prairie, TX)
Vehicle: 2013 Toyota Tacoma
Book Value: $17,186
Purchase Price: $11,200
Savings: $5,986
Sold At: Government Auction
"Hey Gov-Auctions – great service. My wife is stoked with her new wheels and it was fun!"
Client: Dan B. (Inglewood, CA)
Vehicle: 2013 Honda CRV
Book Value: $21,391
Purchase Price: $14,000
Savings: $7,391
Sold At: Seized Car Auction
"I couldn't decide which car I wanted as there was so many but this Ford was a great deal. Thanks."
Client: Sturgis B. (Pennsylvania)
Vehicle: 2013 Ford Focus
Book Value: $13,354
Purchase Price: $9,000
Savings: $4,354