By: Gov Auctions | 7 June 2016
6 Signs It's Time For A New Car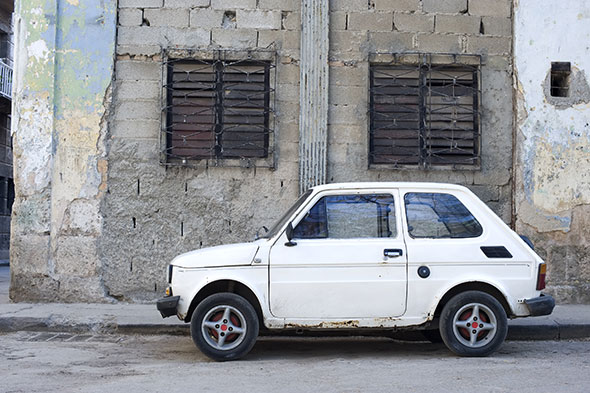 Buying a new car can be overwhelming. Questions like "Will it work with my budget?" and "Will it suit my needs as a driver?" are important to ask. If you do your research, ask the right people, and know when the best time is to start looking, your new car could be cheaper and more efficient than you imagined. We know it can be hard to let go of your old reliable vehicle (maybe it has sentimental value) but sometimes we have to accept when it's time to get a new one. After all, if it's costing your bottom line and creating more hazards than preventing them, it's draining your quality of life and it shouldn't be.
Here are 6 signs that you need a new car:
1. Fuel Economy
The fuel economy of your car is one of the most important factors that will influence your decision to buy a new car. Why waste your hard earned money because your car isn't giving you good mileage. Luckily there is a quick way to assess this.
Will you save yourself money with a car that gives you more miles per litre?
Are you constantly filling your tank?
If you answered yes to one or both of the previous questions, it is time to think about buying a car with the latest fuel technology. With fantastic improvements in fuel efficiency, many of the latest car models could cut your fuel costs in half. Better yet, you'll be helping the environment out by cutting down on nasty carbon emissions.
2. New technology
If your current car is sporting a cassette player that is a clear sign it is time to upgrade your vehicle and enjoy the latest car technology. Basics for most new cars include Bluetooth connectivity, GPS maps, and USB ports for charging phones.
They aren't essentials but they definitely make life a lot easier. If you want the real luxury experience, some simple cars even come with a heated steering wheel and seats now. So don't stay stuck back in time with a car that's outdated and clunky, come to the future and transform your daily commute into a super interactive experience.
3. Safety features
Despite all the savvy technology talk it's time to get serious and discuss safety. Although your car might be functioning fine (you haven't seen a mechanic in years!) this doesn't mean its safety features are the best for you and your family. These days it's common for most cars to have:
Forward-collision warning (sometimes also comes with automatic braking)
Electronic stability control (ESC)
Curtain airbags
Reverse camera
If your current car doesn't have two or more of these features, than you are at risk of being in an accident and becoming seriously injured. To prevent this from happening, keep the latest safety features in mind when looking for a new car. It's not worth jeopardising the safety of you and your passengers.
4. Lifestyle shift
Throughout your life you will experience lifestyle shifts. Whether you're moving house, getting married, starting a family, picking up new hobbies or enjoying a well earned retirement you car needs to suit your current lifestyle needs.
Practicality is the main thing to consider when it comes to lifestyle. For example, is it practical for you have a large 4WD if you live in the city and do not use it for any off-road driving? Or is it necessary for you to have a van as a retiree living at home with your spouse?
If your car doesn't meet up with your current needs then it's probably time to rethink what car you really need. Should it be small and fuel efficient? Or big enough to transport a family of seven? It's up to you to decide what is suitable for your needs. But consider that the more comfortable you are in your car, the easier the driving experience will be.
5. High maintenance costs
This is the most likely reason you're searching for a new vehicle. If your current car's repair and maintenance is costing you more than the vehicle is worth than it is recommended you find a more cost effective option.
Don't spend $5000 dollars on engine repairs and brake maintenance if your car has been valued at only $1000. And if you think the repairs will increase the selling price, think again. If the car is becoming unreliable and also has other outdated or failing features, potential buyers are going to negotiate for the lowest price possible and they probably won't budge.
Simply ask yourself if your is car worth the cost of a new set of tyres? If you've answered no or even maybe to this, than you should start looking into purchasing a new car. If it's costing you too much and not likely to give you a substantial return on your investment, than you're only selling yourself short by keeping it around.
6. It won't start
If your car has finally succumbed to old age, don't wait too long to get a new one. Public transport can be great, but if you are in a rural, regional or even suburban area where it's not always reliable a new car is a necessity. This is especially important if not having a car is jeopardising your job or preventing you from potential job prospects. So upgrade and get something new that works around your current budget and needs.