By: Gov Auctions | 15 April 2017
8 Must See Motor Events Around the World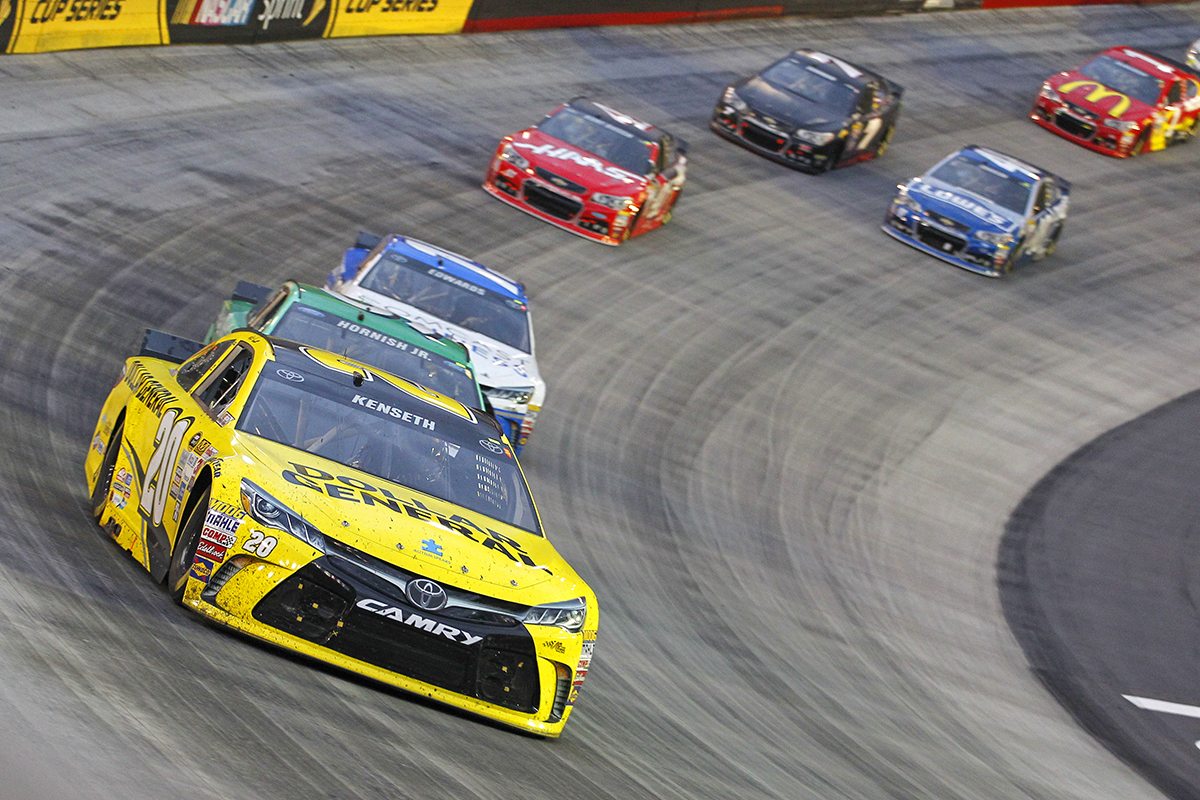 Whether you enjoy marvelling at classic designs, soaking in the atmosphere of traditional European Grands Prixs, or relishing the rumble and action of professional drag racing, there's nothing quite like heading to a motoring event with other like-minded car enthusiasts. And it's not just about the on-track action.
Trackside entertainment and hospitality continue to impress year after year, turning these shows into unforgettable social events with plenty to occupy those who might not necessarily share your 'engine enthusiasm'. With so many incredible motor-sport events and limited time in your calendar (and budget) – it can be hard to know where to begin. Here's our shortlist of the best international car shows and events for 2017/18 to get you started.
5-7 May 2017
Head to Battersea Park to peruse over 150 new vehicles and even test-drive some of the latest models. If you're interested in the technology behind these modern machines, the latest innovations in the car industry are on display, including developments in fuel alternatives, electric cars and safety features. There are also plenty of guest appearances from industry legends and celebrities, so you can get up close to your heroes. With classic vehicles displayed alongside the newest inventions, there's something for motor enthusiasts of all tastes at the London Motor Show.
27 May - 9 June 2017
If you're interested in two-wheeled vehicles, the Isle of Man should be your next stop. Situated off the west coast of Britain, The Isle of Man TT is one of the most iconic events in the motorbike world. The race consists of a 37-mile track on public roads, including a hazardous mountainous course, which pushes these driver's skills to their limit. For heart-pumping action and plenty of entertainment, the Isle of Man TT is not one to be missed.
17-18 June 2017
This year sees the 85th anniversary of this iconic 24-hour race. Held in La Sarthe, France, there is no doubt that the Le Mans race is one of the most intense, gruelling and exciting motorsport experiences to be had. Make sure to get there early – you can see more action in the days leading up to the great race by viewing the practice and qualifying sessions. With carnival rides, food trucks, sideshows and plenty of celebratory partying, there's excitement to be found off the track as well.
14-16 July 2017
There's no thrill quite like a Formula One Grand Prix, and the iconic Silverstone race track is the perfect opportunity to experience it for yourself. Held over a three-day weekend, the biggest motoring event in the United Kingdom offers plenty of trackside entertainment, hospitality and opportunities to engage with the legends of the sport. You can watch the event from the grandstands, or alternatively book a 'pit walk' to get up close and personal with the cars and the crew from the pit lane.
20 August 2017
If the prices seem a little inflated here at Pebble Beach Golf Links in California - it's probably because they are. The price of hotels and food in the area are estimated to increase by 6000% just for this event. But if you're into classic cars – it's worth every penny. This particular event showcases cars predominantly from the pre-World War II era, but in recent years has begun showing off some hot rods and motorcycles from more modern times. This year is the event's 60th birthday and we have no doubt they will have quite the party planned. Here's an insider's tip; get to the event at around 5am before the crowds show up. Being so early allows you to see unobstructed views of all the cars as they make their way across the fairway, preparing for the day ahead.
19 August 2017
For hot dogs and hotter tempers, the Spring NASCAR events are an experience not to be missed. If you want some serious NASCAR action, the Night Race in August should be at the very top of your list. There's something mysterious about evening races that adds even more excitement to this fast paced, action packed motor event. With up to 160 000 fans seated at the Bristol stadium, we wouldn't blame you for looking for a way to skip the crowds. The Wednesday night is often a lot less crowded and the perfect opportunity to experience NASCAR if you're an event newbie.
3 September 2017
Sure, the Monaco Grand Prix is the most glamorous of the bunch, but it has the price tag to match. With neck-breaking track speeds and a beautiful backdrop, the Italian Grand Prix is the next best thing. If the thrill of 150mph lap speeds isn't enough to entice you, the incredible Italian scenery ought to do it. There's plenty of history too - since the first Grand Prix here in 1922, industry legends have raced, and even died, on this historic Italian circuit.
February 2018
There are few motorsport events that truly take your breath away, but this is one of them. Come to the NHRA Winternationals to witness nitromethane engines roaring with 8,000-plus horsepower and cars flying past at 300-miles an hour. Fans from all over the world descend on Southern California for one of the biggest events in drag racing. As the season opener, this event is an opportunity to get a first look at new cars, teams, drivers and sponsorship partners for the year ahead. With plenty of opportunities to interact with your favourite racers, this four day event in Pomona, California is a must for any drag racing enthusiast. A word of warning; this event isn't gentle on your ears so be sure to pack earplugs, particularly if you are bringing the family along.
Satisfy your need for speed
With so many international events to choose from, there are plenty of opportunities to see your favorite motor vehicle, race or racer this year. Whether it's two-wheelers, Ferraris or historical relics you're into, these incredible motor vehicle celebrations give you an excuse to see the world and get your motor running.