By: Gov Auctions | 11 April 2018
Buying Your First Car? Here's What You Need to Keep in Mind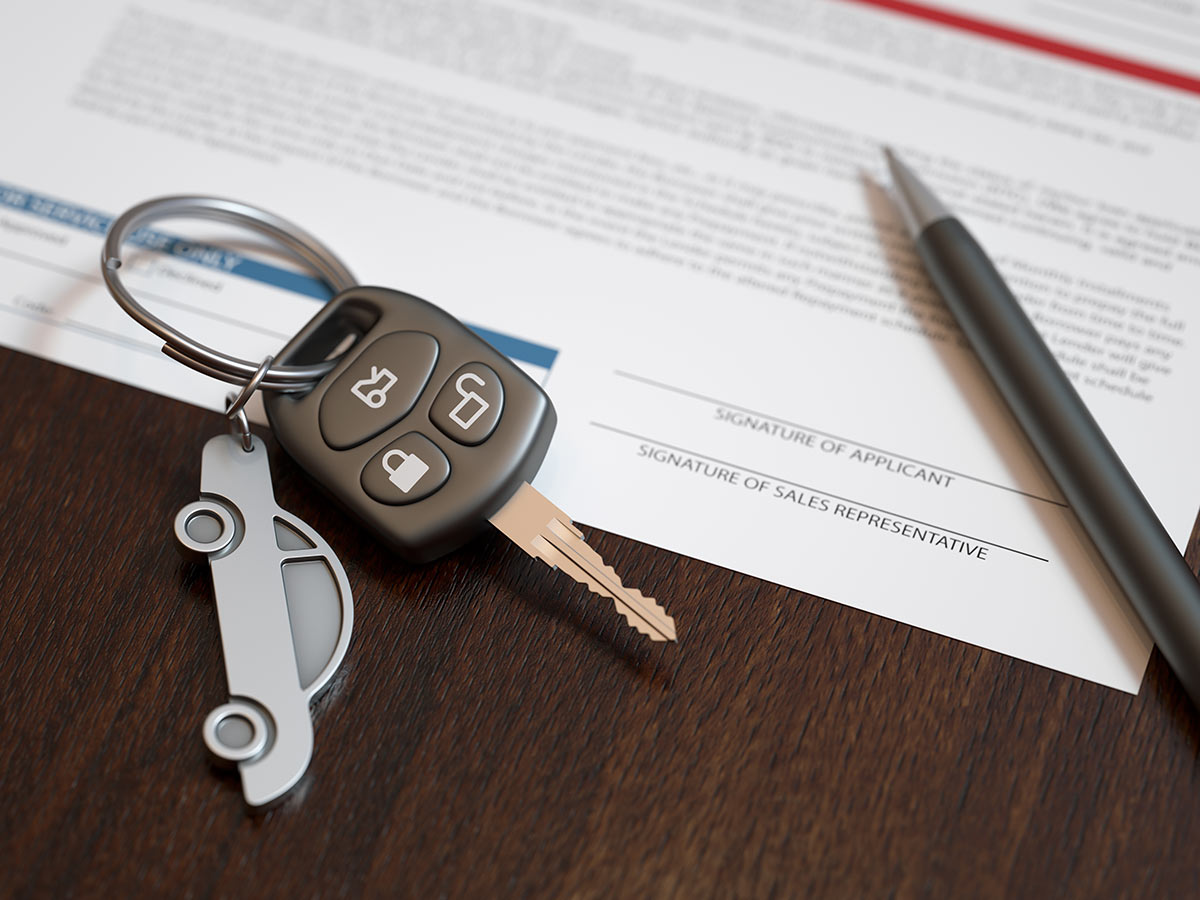 For many, nothing beats owning your first car. In fact, it's one of those milestones you'll remember for years to come – hopefully for all the right reasons.
Buying your first car is also a huge responsibility. That why it's important to consider what you can afford, what you need, and how you'll go about the purchasing process. In other words, you need to be ready.
To help you prepare and make all the right decisions, here are some things you need to consider.
Understand the ongoing costs
Buying a car is about much more than the purchase price. This might sound obvious, but it can be all too easy to get swept up in the excitement and forget about all those added costs.
Aside from the purchase price, this is what you'll need to consider:
Gas
Maintenance and repairs
Registration and taxes
Insurance
Depreciation (especially for new cars)
Tolls
Parking
Once you start tallying up these costs, you'll find that car ownership isn't as cheap as you might have hoped for. In fact, it's a serious financial undertaking, which is why it's best to know how much you can afford before rushing into a decision. This is where budgeting comes in to play.
Be realistic about your budget
For first-timers, purchasing a brand new model might be financially unrealistic. The good news? Second-hand cars are a fantastic option – not just in terms of price, but in terms of value too. This being said, you'll still need take a hard-nosed look at your finances and figure out what you can actually afford.
To begin with, track all your incoming and outgoing expenses (e.g. income, rent, mortgage, utilities, groceries, entertainment). You should also work out how much you have saved, how much you can potentially borrow, and what you can easily pay back.
The goal here is to be realistic. The last thing you want is to sink all your hard-earned money into a car you can't afford. It's often better to opt for the cheaper option, to ensure you still have money to live the lifestyle you want.
Once you've got a good handle on your financial situation, as well as the ongoing costs of car ownership, you can determine a clear price point.
Do your homework
If you want to the best deal possible, you'll need to put in some solid research time. But doing your homework is more than just jumping online and scrolling through models. It's also about:
Deciding between a new or used car
Comparing prices from different dealerships
Talking to experts and trusted friends and family
Reading reviews and asking questions
Getting quotes on insurance and other financing (e.g. loans)
Determining what you need in a car (e.g. small, roomy, comfortable, convenient, two seats, five seats, etc.)
Determining what you want in a car (e.g. colour, fuel economy, technology, brand, etc.)
It's safe to say there's a lot to consider here. But with a realistic budget, you'll be able to narrow down your search and focus on buying a car that suits your needs, wants, and lifestyle.
While researching can take time, it's also an exciting (and crucial) part of the process. The more effort you put in, the more satisfied you'll be when you finally make the purchase.
The benefits of used cars
Making the choice between a new and used car can be difficult. But just remember – new cars will always be expensive, and they tend to lose their value as soon as they leave the showroom floor.
For first-time buyers on a strict budget, used cars are a great option. But it does mean you'll need to do more research, checking, double-checking and evaluating, just to ensure you're not buying a complete dud.
When it comes to buying a used car, there is another great option that often gets overlooked – and one that can eliminate the need to shop around and barter with dealerships and private sellers: government and used car auctions.
Put simply, if the auction you attend is reputable and well staffed, chances are you'll find the process very rewarding – perhaps more so than going through private sellers or dealerships.
Plus, the quality of used cars up for auction is usually very high, and with the right strategy and information, you can walk away with a great vehicle at a very low price.
There's no need to rush
Buying your first car is a big deal. Don't be surprised if it takes weeks or even months to find a car that perfectly suits you – especially if you're buying second-hand.
Remember that this is an investment and it pays to take your time. Make sure you fully understand the ongoing costs of car ownership, pick a realistic price point (and stick to it!), do as much research as you can, and look into all the different ways of buying a car – not just the usual methods. Find out more about the vehicles we have available at Gov Auctions today.