By: Gov Auctions | 12 July 2017
How to Determine the Value of a Used Car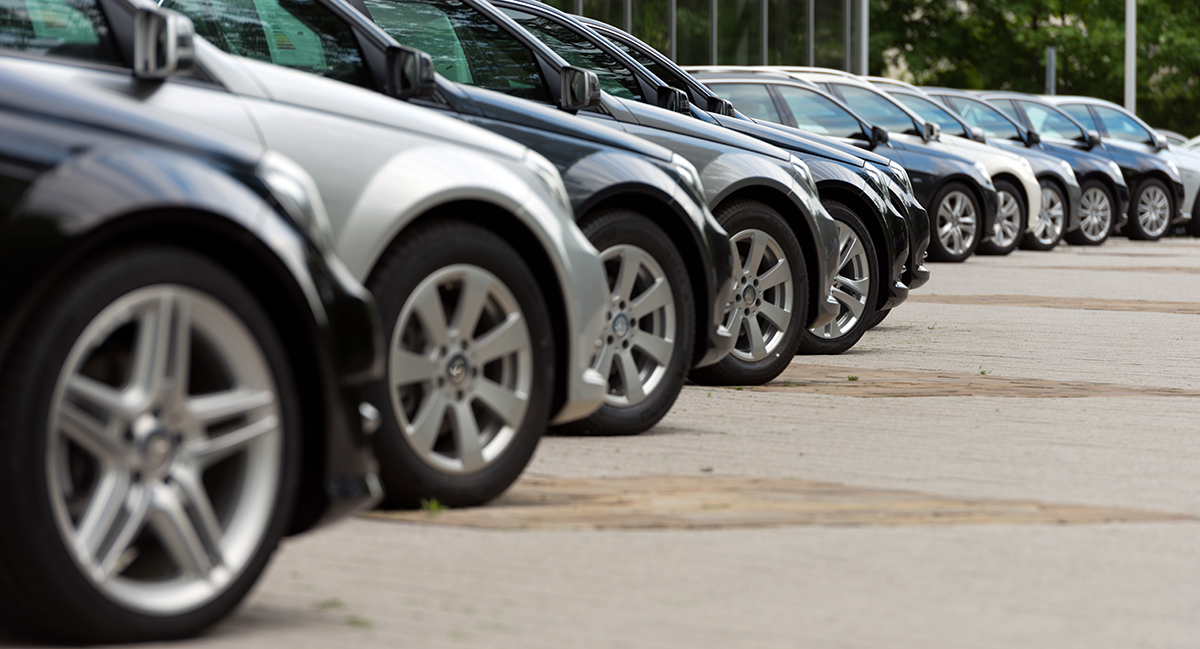 The first step in understanding the value of a used car is to realise that it actually has several different values, depending on where you are in the buying cycle. These include its book value, its wholesale or trade-in value, and its retail value.
Book value
A vehicle's book value is what it is actually worth at the current time, based on its age, mileage, general condition and the region where it is being sold. You can punch in these details in any used car pricing website and get a rough idea of a vehicle's book value, or checkprinted pricing guides such as those from Consumer Reports, Kelley Blue Book, the National Automobile Dealers Association and VMR, all of which which can often be found in libraries.
As the book value of a vehicle in one zip code can be different to its book value in another, you can refine your search even further by perusing your local used car listings to determine the going price in your particular region.
Wholesale value
A vehicle's wholesale value can be divided into several different values;
The price a dealer will sell the vehicle to another dealer for
The price a dealer will buy the vehicle for at a wholesale auction
The price a dealer will give you if you use the vehicle as a trade-in.
As the name of the game is to make a profit, none of these prices will reflect the true value of the vehicle, as the seller in each case has added their own mark up to it, or in the case of a trade-in, devalued the price with the expectation of making a profit at a later date.
Retail value
This is the price you will pay for the vehicle either from a dealership or a private seller. The retail price includes the seller's profit and in the case of a dealership, will usually be a higher price than in a private sale.
This is because dealerships need to not only make a profit, but also cover their overheads and absorb the costs incurred by the vehicle since it was purchased such as transport, detailing, certification and any necessary maintenance or repairs.
Dealership vs private sale
For the reasons mentioned above, buying a vehicle from a private seller can be preferable to buying from a dealership. You will generally pay a lower price and avoid having to pay sales tax and administrative fees (doc fees) charged by a dealership.
On the flipside, it is very much a case of 'buyer beware' when purchasing privately, as there are no warranties to fall back on if you discover later that there is something structurally or mechanically wrong with the vehicle.
Although you will pay a higher retail price and receive a lower trade-in price from a dealership, the advantage of buying from a lot is convenience. You can drive in your trade-in and drive out in your new car, without having to try and sell your vehicle privately beforehand. And you'll even get a tax break, because tax is normally assessed on the price difference.
The best way to buy
The third – and some would consider the best – option for purchasing a used vehicle is buying at a vehicle auction. Just as dealers buy their inventory from wholesale auctions, many people buy their vehicles from public auctions held all over the U.S. on a regular basis.
An auto auction is just like any other kind of auction. You check out the vehicles being auctioned either in an online catalogue or in person at the auction house. The vehicles are then put up for bidding by lot number and you start with your minimum bid and increase it until you become the highest bidder. You then pay, process the necessary paperwork and drive your car away. That simple!
And if it's a government auction featuring repos, seizures or ex police and military vehicles, it's possible to pick up a recent model vehicle for much less than book value. For example, at Gov Auctions we provide our members with 24/7 access to databases of auctions and listings of available cars, trucks and SUVs at up to 95% off book value.
So remember, if you're buying a used car, always find out the book value, because this will give you a good indication of whether the trade-in price and retail price being offered are fair or excessive. And always buy from a dealership if you don't mind paying more, from a private seller if you don't mind taking a risk, and at a government auction if you don't mind saving money on a high quality, low mileage, recent model vehicle.