By: Gov Auctions | 24 April 2015
How to Find a Mechanic for Your Auction Car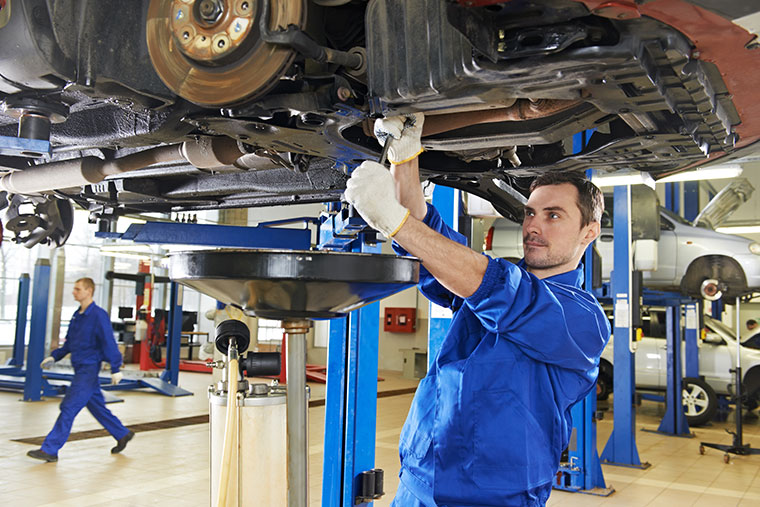 Whether you've had a bad experience in the car with buying a used car or a car from an auction, or whether you just want to avoid bad experiences altogether, having a mechanic to help you look over a car before purchasing it is one of the best ways to ensure you're getting the best value for your money.
However, where do you start when looking for a mechanic and how do you know they are going to actually help you? Start your search for a mechanic using these simple steps:
Find a mechanic that has association memberships
The Automotive Service Association (ASA) only affiliate themselves with mechanics with a record of consistent excellence in service. If you do a local search for a mechanic, be sure to choose one with the ASA sticker in their office or, even better, ask them directly. If they are associated with the ASA, you can generally have some peace of mind knowing that they have been inspected and are known to do a good job. If they aren't associated with the ASA and you don't have any recommendations from friends and/or family to use them, it may be a good idea to find someone else.
Find a mechanic with an Automotive Service Excellence (ASE) certificate
Just like their association with the ASA, the Automotive Service Excellence certificate is another indicator that they are capable of working on your car and have been certified to do so. If you cannot see the certificate on display, don't hesitate to ask them directly if they have achieved it.
Take a look at their workshop
You can start inspecting a mechanic and their place of work by driving past the workshop and taking a look at their facilities. Do they have a clean and well-looked after shopfront and workshop? Or is it littered with rubbish, old parts, and car shells? The tidiness of a workshop is usually a reflection of the mechanics professionalism and dedication to their work.
Find out their specialty
Although many mechanics may not have this information displayed on a sign outside their workshop, some will work better on certain car makes than others. Ask your mechanic if they have a particular car that they work best with. After all, you wouldn't want your Chevrolet worked on by a mechanic that works better on Ford vehicles.
Ask about their fees
Working on a car may be charged differently to looking at auction cars and inspecting them, so make sure you work out costs before anything else is agreed on. Tell the mechanic up front what you're hoping to achieve, and they'll be able to tell you what service they can offer you and at what charge.
Also, ask what kind of payment options they have, such as if they require payment up front or if you can pay in installments. This will help you with choosing a mechanic for both your auction car inspections and for any maintenance in the future.
Be willing to wait
If you've found a mechanic who you think can work on your cars and help you in inspecting a car from an auction, be willing to wait for them to be available. Mechanics that do a good job are often booked in advance, and many people know of their services. If you know of an auction that is coming up in the future, try and book your mechanic in advance and explain to them what kind of help you require. Giving them notice will give them a chance to be prepared, as well as ensure you will have their help for the inspection.
Ask friends and family
Maybe you have some friends and family members who have bought a car at an auction and can recommend a mechanic that helped them. Ask around and see if anyone can suggest a mechanic for you. They may not know a mechanic that has done an auction car inspection, but they may have a mechanic in mind who has completed the regular services on their own vehicles.
Go with your gut
Sometimes a mechanic may have all of the certificates and affiliations, but something doesn't feel 'right'. This is when it's a good idea to go with your gut feeling. You need to be able to feel like you can trust the mechanic, and not having that trust means their certifications are going to mean nothing to you. Get to know your mechanic, just like you would your doctor or dentist, and choose a mechanic you feel that you can trust and will give you great service.