By: Gov Auctions | 12 May 2016
What You Need to Know Before Selling Your Car at an Auction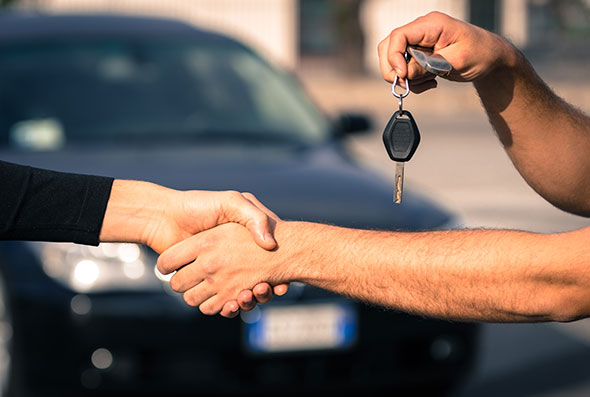 Car auctions are becoming an increasingly popular choice for owners who would prefer their vehicle to be sold under the hammer on the spot as opposed to taking the time to list the car online and liaising and bartering with a few potential buyers. While auction houses used to be filled with dealers looking to grab a bargain for resale, today there are plenty of private buyers who attend auctions to purchase their next car. As the attendance of private buyers continues to grow, the price for vehicles sold at auctions is increasing, which can only be a good thing for anyone wanting to sell their car at an auction.
As more car owners are turning to auctions to sell their vehicle, we look specifically at the pros and cons of selling your car this way.
Pros
Sell your car fast
An auction offers a quick way to sell your car and in most cases you are guaranteed a sale.
You get paid usually within just a few days
Once the hammer has fallen you are likely to be paid in a day or two.
You set the reserve price
With the ability to set the reserve price, you're able to tell the auctioneer the lowest offer you're willing to accept. Under this reserve price the car won't be sold. This means that no matter what bids you receive on the day, you won't be getting any less than your reserve and there will be no one trying to bargain the price down with you.
You might get more than what you were expecting
Auctions are useful for driving up the price of vehicles especially if you have a few interested parties. This can mean that you end up getting more than you thought you would for your car.
No dealing directly with buyers
It can be frustrating and difficult dealing with buyers who want to come visit the vehicle, and try to bargain the price with you. If this can make you uncomfortable, an auction is a fuss free option where you don't have to worry about dealing with a single buyer in person.
Potential buyers can look at your car online
Many of the larger auction houses have their own websites where they list their privately offered cars for sale so that those who will be attending the auction can take a look beforehand to see what will be offered on the day.
More eyes equal better exposure
On the day of an auction up to 1,000 people can go through an auction house. This means that your car is exposed to more potential buyers.
Forget the paperwork
Most auction houses are happy to take care of all of the paperwork associated with the sale for you. You can also have the auction house pay out finance for you, and pay you what's left. This means even less administration duties to fulfill on your behalf.
Added extras
Some auctioneers will even carry out a full engineer's report on the cars they sell and this is worked into the selling fee. This can make the buyer feel more confident in your vehicle, making them more likely to bid at auction.
Cons
Fees
One of the cons is that there are fees to pay at an auction. Apart from the auction fee itself there is also the commission which is payable to the auctioneer once the sale has been made. General auction fees still stand regardless of whether you sell your car or not.
No negotiations are possible after the auction
Once the auction has finished, there is no possibility of negotiating a sale if the car didn't sell under the fall of the hammer. This means that choosing the right reserve price can be difficult. You don't want to set the bar too high so it won't sell, but you also don't want to undersell your car and what it's worth.
Unregistered cars are difficult to sell
Cars which aren't registered don't seem to do well at auction. If you're selling an unregistered vehicle it might be a challenge to sell it if you decide to go to auction.
You're without your car
If you have another vehicle that can get you from A to B this isn't an issue but if you are selling your vehicle at auction and are waiting for the dividends from the sale to purchase your next car it can be challenging to get around in the days leading up to and even for a few days after the auction as you finalise the purchase of your new car.
It's important to remember that if you are considering selling your car at an auction that you do your research and find out a little information first on a few different auction houses. No two auction houses are the same, so you want to understand how they operate before making a decision.
Whether you're selling your car at an auction or privately, it's important that you take the time to have it cleaned and polished so that it looks good and has that 'new car' smell which can make all the difference to the buyer.
Knowing what your options are when selling your vehicle will allow you to choose the right sales method for you. Like for many car owners, selling your vehicle at auction might just be the right choice.