By: Gov Auctions | 25 November 2016
4 Incredible Vehicles that have been Sold at Auction
At any auction house, you're bound to see a few strange and fantastic cars come through. From cheap luxury car models sold at auction, wacky custom models and hand-tooled projects to famous cars straight off the movie set, you never know what you'll find at an auction.
Each car under auction has a history, some of them long, some of them short, but all of them with a unique history. Here are a few examples of the more amazing finds at Auction Houses.
1962 Ferrari 250 Gran Turismo Omologato (GTO)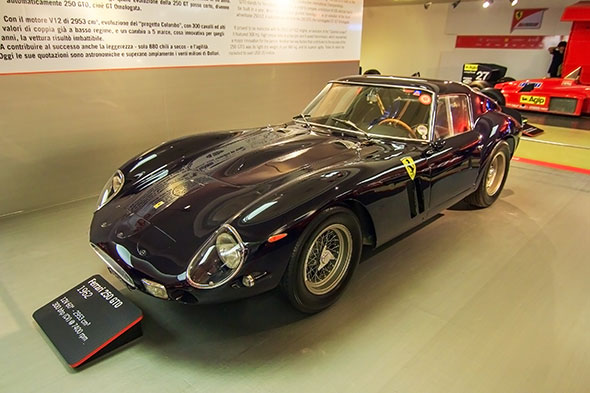 Let's start out with the biggest.
If you've ever wondered what was the biggest, most extravagant car auction put up for bid, wonder no further. The most expensive car put under the gavel was in 2014 at the Bonham's Quail Lodge Auction, and reached the price of $38,115,000USD.
The 1962 Ferrari 250 Gran Turismo Omologato (GTO), an impressive vehicle with a colorful history. Built to compete in the FIA GT World Championship, only a small number were ever made (42 to be exact), and this model performed well enough to take the World title two years running.
Buyers had to be personally vetted by Enzo Ferrari himself before they were allowed to take the wheel, and the auction took place 26 years later on the same date as the death of Enzo Ferrari. To see one appear at auction as opposed to being sold privately to collectors is almost unheard of.
Not only did the car sell for such a high price, it also smashed the previous record holder - a 1954 Merc W196 R F1 Racer - by over $8,000,000USD.
The Batmobile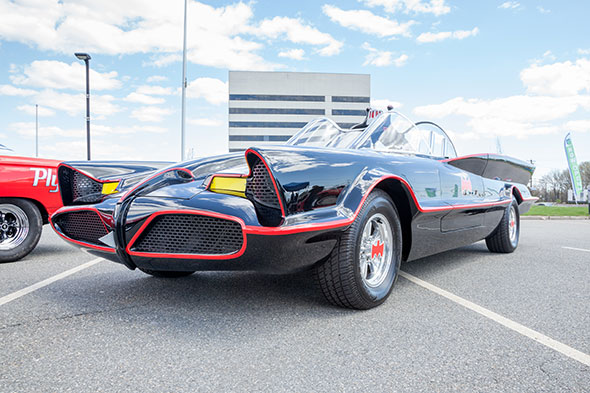 The original 1966 Adam West Batman featured a hand-built, custom design based on a 1955 Lincoln prototype. Costing the equivalent of just over $2million USD to create by today's standards, it was snapped up for a single dollar after the prototype was abandoned by Ford according to George Barris. Barris re-tooled the car into the sleek, finned creation on the show.
It's an iconic piece both in its historical rarity and its notoriety. Everybody in America, young or old, will have at some point either seen this car or a replica. In addition, the Batman symbol and franchise has grown to be globally recognised.
The value of this car is not solely in its customisation. Remove the bat-features and it still has the beating heart of a custom 50s prototype, complete with the now-retro fins and cockpit that represents the style of the time.
The Batmobile was sold by the Barrett-Jackson AH for the sum of $4,620,000USD. A small price to pay for - as the auction house at the time put it - "the soul of an era".
Al Capone's 1928 Cadillac-V28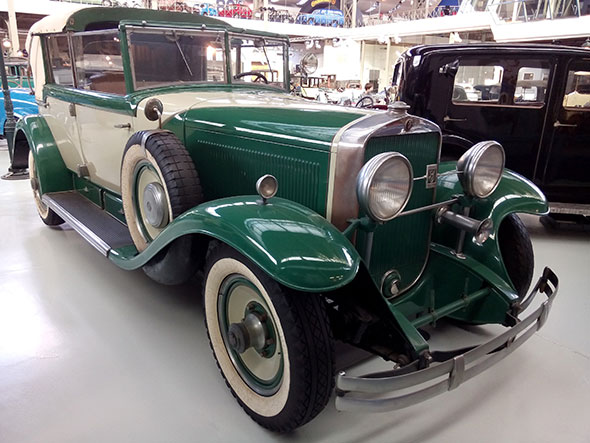 Another car made famous by Hollywood, the 1928 Cadillac V-28 isn't a particularly rare or noteworthy car in itself - it's a desirable vintage number but, besides being one of the first examples of an armored car, it's not one that most collectors are looking for in itself. The only difference is that this one belonged to none other than American Gangster icon Al Capone.
Despite selling for a small $341,000USD, it's beautifully preserved. While it doesn't look like it can withstand a shot, its glass is over an inch thick and the windows can only be operated by means of a large spring mechanism, which also allowed quick-drop windows for return fire.
A battle-horse of a car, made to the specifications of New York's finest, it also served as the foundation for many armored vehicle designs that followed.
Janis Joplin's 1964 Porsche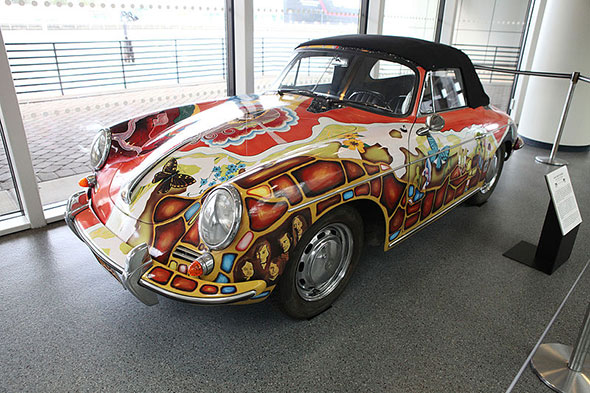 Janis Joplin's psychedelic 1964 Porsche 356C Cabriolet dates back to 1964, and in fact, the vehicle never left the Joplin family following her death in 1970.
Upon purchase, Joplin decided that the original white finish was too plain for the colorful rockstar, so she had her roadie, Dave Richards, paint it in a mural style featuring butterflies, jellyfish, mushrooms and a portrait of her and her band.
Janis's Porsche was such a standout that it soon became known by everyone around Los Angeles and San Francisco who the famous driver was behind the wheel. Fans would even leave notes under her windshield wipers whenever they saw it parked.
The significance of Joplin's Porsche isn't just attributed to its celebrity ownership; the vehicle itself represents a groundbreaking period of social change and revolution in America.
Originally expected to sell for a maximum price of $600,000USD, the iconic vehicle ended up selling for the large sum of $1,760,000USD at an auction in December 2015.
And that's not all
These are just a few of the incredible and unique examples of cars that have been sent to auction in the past century. There are thousands more, and you never know when you'll find a gem.
If you're in the market for a new car and want something with a bit more history, why not visit your next local Gov Auctions event? You never know when you'll find something worth bidding for.