By: Gov Auctions | 12 January 2014
How to Buy a Car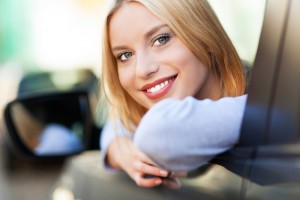 If you're planning on buying a used car, there is some simple prep work you can do to make sure you don't buy a lemon.
Do your homework
Before looking for a used car, make sure you have done homework. Once you know the size and type of car you're interested in,the next step is knowing how much you can afford to spend.
When you're trying to decide on a make and model there are various things to consider including:
Safety rating
If the car is frequently stolen
Insurance
If the car is environmentally-friendly
Make a decision about how you're going to buy the car: Private sale, dealer or auction.
What to check
Now you know the type of car you want to buy, it's time to get out there and start looking. Here are a few things to check:
Exterior
Panels. Check for how they are fitted to the car and for any noticeable dents.
Paintwork. Look for any bubbling or changes in the color.
Rust. Check the paneling for rust spots, especially around the fender.
Tyres. Check to make sure that the tread on the tyres is worn evenly (don't forget about the spare).
Stains. Look for any oil stains under the car.
Interior
Upholstery. Make sure that the fabric is all in good condition.
Seatbelts. Make sure that the seatbelts are not frayed and are free of any signs of wear.
Comfort. Sit in all of the seats to make sure that the seat cushions are still comfortable.
Electrics. Have a play around with all of the buttons in the car. Things you should check include the power windows, central locking and air conditioning.
Under the hood
Oil. Check the dipstick. If the oil is milky or grey it could be a sign that something is wrong with the engine.
Coolant. Take the cap off the coolant radiator and make sure there is no oil in there. Oil in the coolant is a sign that there are problems with the engine.
Battery. Check in and around the battery for signs of corrosion.
Buying the car
So, how are you going to buy your car? Private sale, dealer or auction?
Private sales
Buying a car from a private seller will generally be cheaper than going to a dealer. The problem is that there is more risk. Not only are you relying on your knowledge of cars to make sure the car is in good clindition, but you also don't get the protection of a warranty.
Dealer
Bliying a car from a dealer is more expensive than buying privately. There are some advantages to buying a car from a dealer such as warranties, trade-ins and finance checks.
Auctions
Auctions are a great opportunity for car buyers looking for a bargain. This is where it is important to have done your research. If you're not an expert, it's a good idea to take someone with you that is versed in dliing visual checks.
Happy hunting.